Essential to South Beach: Iconic beachfront restaurant reopens on Ocean Drive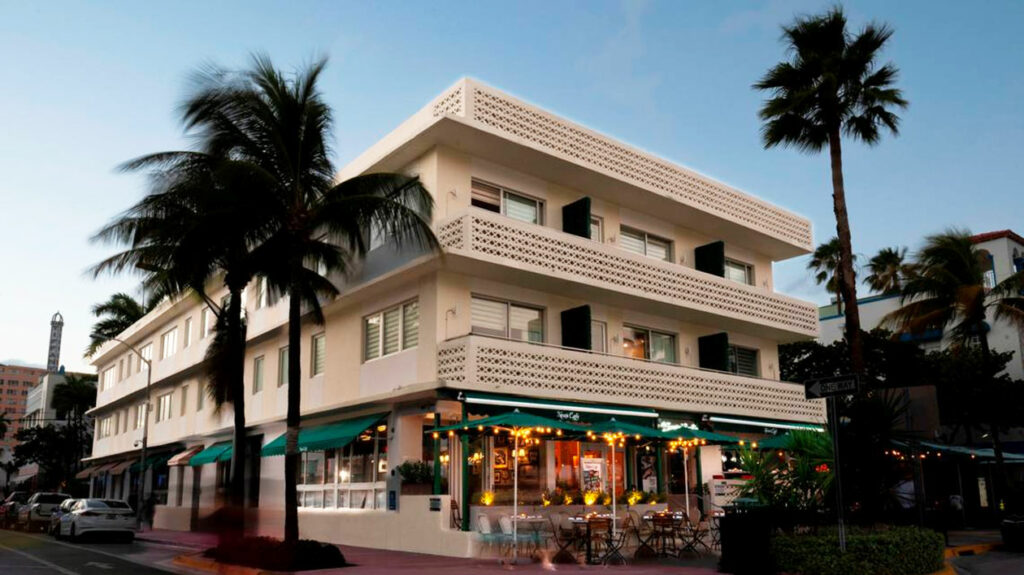 In the days before the tourists returned, before we danced all night at cavernous clubs there, before the huge food festival and Art Basel, South Beach was the News Café. The oceanfront restaurant, which opened in 1988, was one of the only dining outposts in the Art Deco District. Miami Beach was more shabby than chic then, not much of a draw for tourists because few dared to visit. But the breezy outdoor patio drew locals — including designer Gianni Versace, who lived right down the street — ordering coffee, croissants and the daily newspaper, available on newsprint and not a screen.
Now, the most iconic restaurant on Ocean Drive has reopened for business in the exact same location — and with its signature green awning and logo — just in time for the busy spring break season.
The News Café is located on the ground floor of The Tony Hotel, one of the properties developed by the late Tony Goldman, who was also instrumental in the rise of Wynwood's art district. The restaurant was the creation of restaurateur Mark Soyka, also responsible for Soyka, one of the first notable restaurants along the Biscayne Boulevard corridor near Miami's Morningside neighborhood. As the allure of South Beach grew, the tourists discovered the News Café, but eventually the restaurant closed in January 2021. Now, Goldman Properties owns the brand and will operate the location with Vida & Estilo Restaurant Group, which just opened its third Oh! Mexico location next door.
In a statement, the group praised the significance of the original restaurant. "The
News Café was essential to South Beach," said Jamil Dib, founder and co-owner of Vida & Estilo. "If you visited without going to the News Café, you didn't experience the real South Beach."