South Beach's iconic News Cafe returns to 800 Ocean Drive.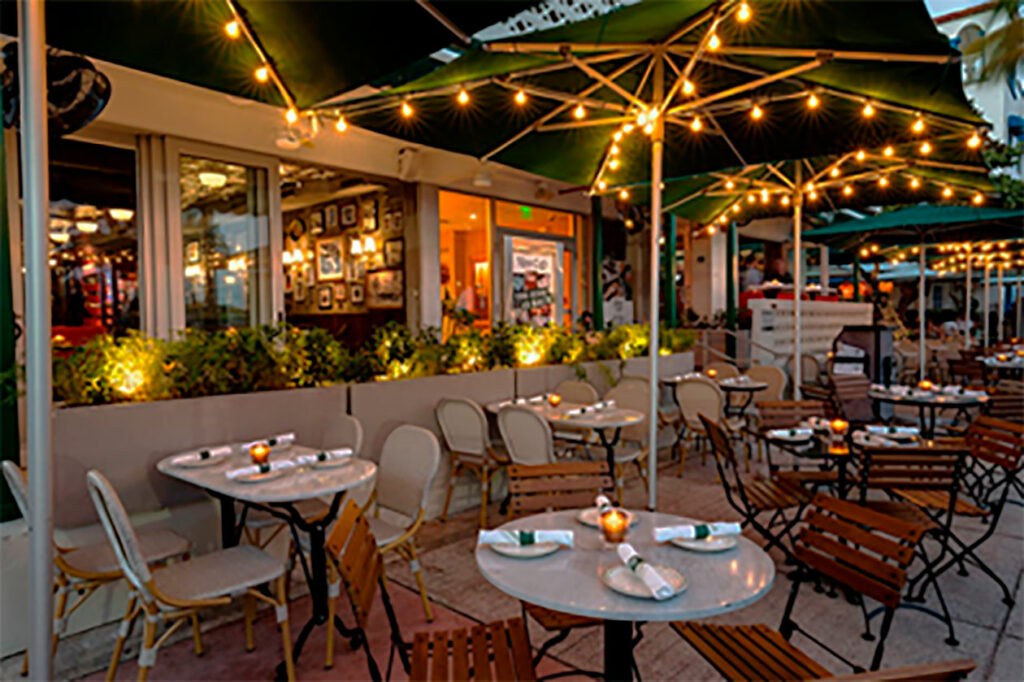 News Cafe the Ocean Drive South Beach restaurant, bar, and newsstand that opened in 1989 and became the key landmark heralding the neighborhood's revival in the 1980s, has reopened at its original location after the Covid-induced closure in 2021.
For over 30 years, the News Cafe had remained open 24 hours, serving up to 5,000 guests daily. Today's News Café, is open Mon-Thursday 8 am to 11 pm, Friday-Sunday 8 am to Midnight.
The newly refurbished restaurant, now operated by Vida & Estilo Restaurant Group, features an updated design and a Mediterranean-American menu that includes many iconic menu items and memorabilia like pictures of regular patrons like Gianni Versace and Tony Goldman.
The updated menu created by Chef Henry Hane of B Bistro, features many takes on classic News Cafe breakfast dishes like Eggs Benedict in a Cup, News Café Big Breakfast with eggs, bacon, and grilled Cuban Bread, and an All Day Breakfast menu.
Main dishes include Tony's Tomato Soup, Aegean-Mediterranean plate, alongside new offerings like pizzas, pasta, and the Gianni burger, a Smashed Burger Patty, Mac Sauce, Shaved Romaine, Shaved Onions & Pickles, Served with Fries or Salad.
The beverage list includes iced and frozen cocktails, still and sparkling wines, and a variety of beers.
Despite the updates, the News Cafe retains much of its original charm.
The iconic "News Cafe" logo green awning is back along with the vintage 1932 Packard "Mobster" vehicle parked in front on Ocean Drive.
Welcome back News Café!